The orthopaedic advisory board
Sealy has a long history of making quality beds. In 1881 Daniel Haynes invented a new process for making cotton mattresses in Sealy, Texas. Since then, Sealy has changed the way the world sleeps, leading the way in research, development and design. Patented technology lies at the heart of our collection, providing unparalleled comfort and support. The history behind every Sealy bed makes it a sound investment in your future.
Working independently — together
The Orthopaedic Advisory Board is an independent group comprised of world leading experts in spinal research. The board collaborates with our Sealy Posturepedic Research and Development team on spinal alignment and sleep quality.
As the OAB operates independently to Sealy, their research and its outcomes are real. Sealy Posturepedic has always been developed on a technical and research based foundation. Our work with the OAB helps to direct the future of Sealy Posturepedic.
Ultimately, we want to help people get a better night's sleep with products that are based on scientific research and knowledge that is real and applicable.
Leaders in orthopaedic science
Our experts are founders and key members of the Queensland University of Technology (QUT)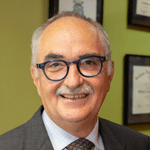 Adjunct Professor
GEOFF ASKIN
Dr. Askin has been an international leader in spinal surgery for over 30 years. He is a pioneer for new surgical techniques to correct spinal deformity.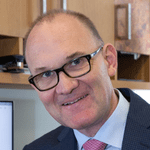 Adjunct Professor Prof
Robert Labrom
A practicing orthopaedic surgeon for 20 years, Dr. Labrom has contributed key understandings towards the development of the human spine.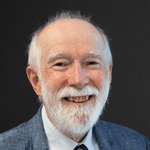 Emeritus Professor
Mark Pearcy
Professor Pearcy has 40 years of biomechanical research experience, focusing on movement and how we can be supported by artificial joints and implants.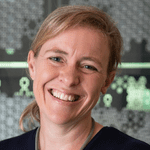 Associate Prof
Paige Little
Assoc. Prof. Little is a global leader in the field of sleep spinal alignment, combining modelling and imaging techniques to understand internal spinal movement.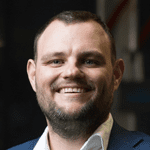 Sealy R&D Manage
Daniel Green
A mechanical engineer and the head of Sealy R&D, Mr. Green has been pivotal in advancing knowledge and measurement techniques in sleep spinal alignment.
Establishing Posturepedic fundamentals
Our work with the OAB has helped us to establish two key pillars of knowledge: the Posturepedic Principle and our Posturepedic Support Criteria.
THE POSTUREPEDIC PRINCIPLE
The ideal sleeping position for the body is the same as when the person is standing. A mattress is considered to be orthopaedically correct when it supports the body in this alignment, helping to prevent backache and related pain. This knowledge drives the fundamental aspects of a Posturepedic mattress. The board's ongoing research continues to give us insight into the movement of the spine and how alignment changes can impact the quality of sleep.
POSTUREPEDIC SUPPORT CRITERIA
This criteria defines the ideal range of movement for male and female sleepers on their back and sides. The criteria is designed to eliminate misalignment, improve sleep and help reduce backache. The OAB helps us to continually improve our knowledge and testing capabilities in line with this criteria.
Measuring performance with SAM
We developed our newest SAMs (spinal alignment mannequins) in order to measure the support characteristics of different surfaces and mattresses, and assess how they perform against our Posturepedic Support Criteria.
Used for testing in our world leading R&D centre, the SAMs are designed and calibrated to move and respond to mattresses in the same manner as the human body.
This allows us to apply our research findings and the knowledge of the OAB. With their expertise and resources, we are leading research in sleep biomechanics and defining how it is measured. This provides Sealy Posturepedic a greater understanding of how the body interacts with a mattress, to give you a better night's sleep.
The proof is in your mattress
We have a commitment to ensuring our products are consistently comfortable, supportive and durable. With the OAB's input and assistance, we ensure that every Sealy Posturepedic mattress has genuine research behind the design, tested to last. When you take a new Sealy product home, we can be certain that it will perform the way it should, backed by the confidence of the OAB.
That's what makes Sealy Posturepedic different and better.
Ensure you get the sleep you need night after night, with the right bed for your sleep needs. Simply try our Bed Selector to find the recommended product for you.