Designer bedroom fundraiser 2021
In 2021, we partnered with the talented Shelley Ferguson, one of New Zealand's most renowned interior designers and media personalities, to create a beautifully serene and restorative bedroom.  Find out more below.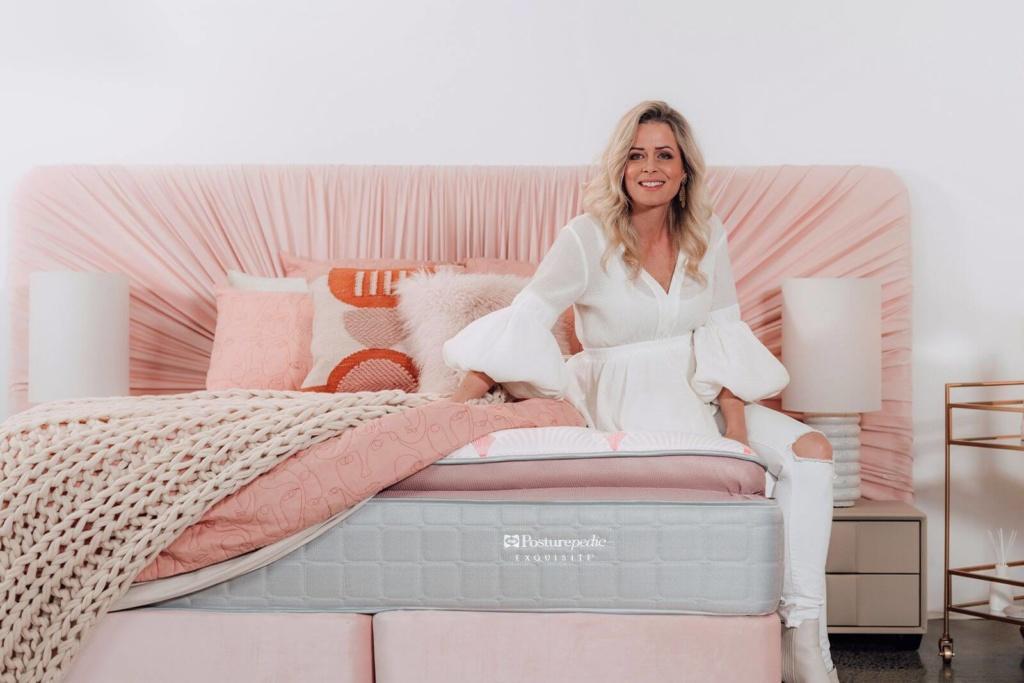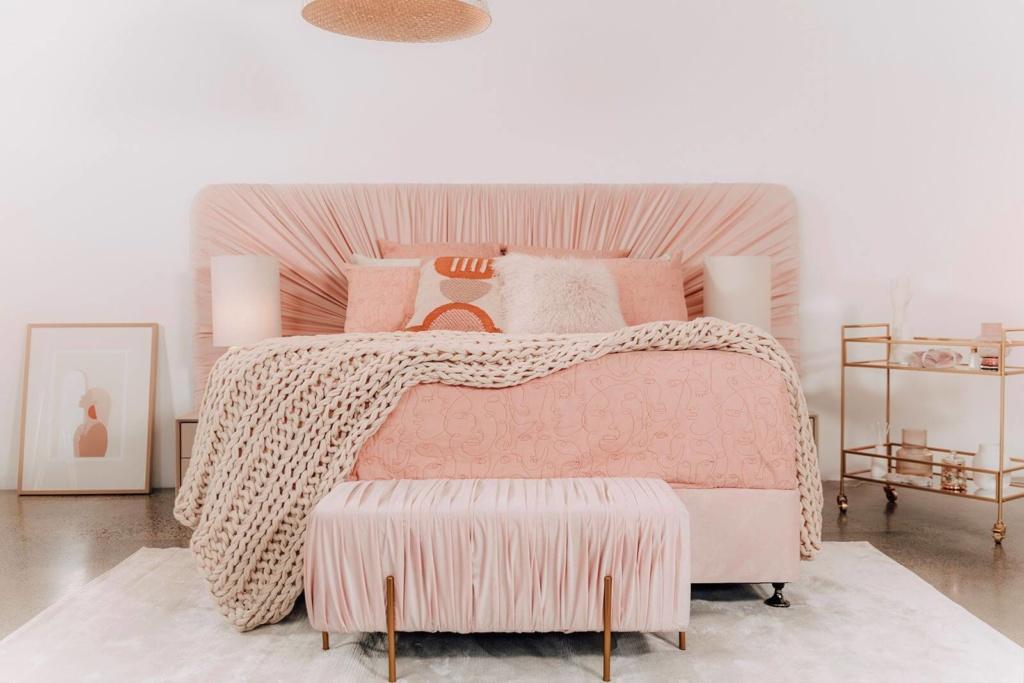 Shelley Ferguson
What I love about master bedrooms is that unlike other rooms in the house, it is just for YOU. This room can be your sanctuary, your escape, the place you relax, rewind, and recover from the hustle and bustle of the day.
The key to creating a master bedroom you love is to identify the mood you want to be within that room. If you want a calming space where you feel at peace, a serene colour scheme is going to help achieve that.
I designed this bedroom with someone recovering from medical treatment in mind. It's quite an emotional subject, as many of us know a special person in our lives who has been in this situation. However it's difficult to imagine what this person truly goes through. The primary priority for this room is health and well-being which should always start with making sure the key items in the room are quality, like bedding. This beautiful Sealy Posturepedic Exquisite bed provides the perfect balance of comfort and support, made from the best materials to give your body and mind the best chance for a deep, restorative sleep.
Mental health is a large contributor to overall health, so I wanted this room to be inspired by positivity and pampering. I've taken inspiration from the beautiful soft pinks and the deco motifs in the bed design, and developed a 'modern deco' theme. This includes a colour palette of blush, nude, and ivory, along with plush fabrics and curved furniture shapes to create a textural, inviting, and comfortable bedroom environment.
Pampering is key so I've added special touches like the 'beauty bar' – a trolley filled with natural and organic pampering products.
CHOOSE A THEME
Creating a theme for your bedroom and planning a colour palette helps give you direction when shopping and styling. Try the 60/30/10 colour trick, where you have 60% of the room neutral, 30% in colour (for example, pink cushions, pink artwork), and 10% an accent colour (a metallic like brass works well and can be introduced in lighting or styling accessories).
INVEST IN GOOD BEDDING
Choose a quality bed, mattress protector and sheets. Thread-count is a measure of  smoothness and durability and refers to the number of threads woven into a square inch – top of the line is 100, and it feels oh so good! Use a down duvet for temperature control and bedcover in natural fibres like linen – it drapes beautifully and breathes.
INCLUDE A PLACE FOR A RITUAL
Add a place for a special ritual you like to do daily. This could be a beauty bar (like in this room), a beautiful chair and side table to read, or a crystal and essential oil for meditation.
ADD FLOWERS OR GREENERY
Adding flowers is a really simple way to add both texture and scent to a room. A formal posy can look beautiful in a tailored room, or wildflowers can provide a more natural theme. As an alternative try a beautiful faux flower arrangement that will always look perfect!
HERO THE BED
If your bed is the stand-out piece in the room you don't need to do too much else. To create this, add a beautiful headboard to make your bed a focal point. I had this headboard custom-made in a large size to provide scale and wrapped it in velvet pleating to create a statement piece.

Then, the fun part … dressing the bed! Choose a colour combination you love and layer on sheets, a duvet cover, quilt, and pillows in a mix of shapes. Grounding the end of the bed with a rug adds texture and softness. The bench seat is a multipurpose piece of furniture, lovely to sit on if you want to take a moment for yourself.
MAKE IT SMELL GOOD!
Coco Chanel once famously said that "perfume is the ultimate accessory". Scent evokes a powerful emotional response in us so it's the perfect way to ground your bedroom and create the feeling you're looking for. Use a natural candle or essential oil diffuser to add scent in a subtle way.
GET THE LIGHT RIGHT
Use a variety of layered lighting that can be individually controlled for different tasks and moods. Most rooms require three types of lighting – general, accent and task. Ambient light illuminates, accent light emphasises a room's features, task light is about directional light sources. Use a pendant for statement ambience, wall mounted lights or desk lamps for reading, and don't forget the dimmers.
Creating your perfect master bedroom shouldn't be a daunting task, it should be fun and inspiring.  The tips above can be applied to any bedroom and the more you enjoy the process, the more you will enjoy the result. Remember to take your time to find the accessories and bedding that you really love – don't compromise!