Discover Sealy Posturepedic
Not all mattresses
are the same
At Sealy NZ, our passion for better sleep drives our commitment to innovation. We design and engineer our mattresses to ensure a superior sleep experience for everyone. We improve our bed designs constantly by consistently investing in Research and Development. We are committed to ensuring you experience the best sleep possible.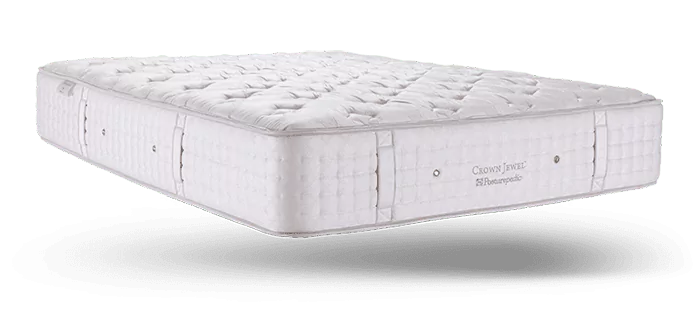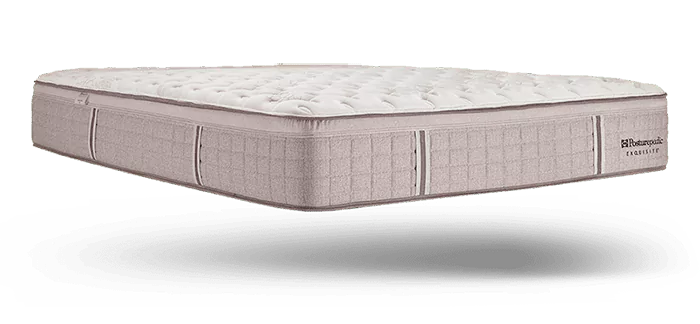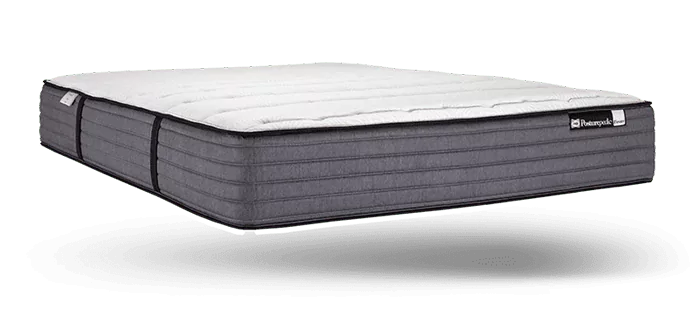 Our carefully handmade Sealy products are the culmination of years of research and innovation, engineered with patented technologies. Our products are locally made right here in New Zealand. Discover a wide range of mattresses designed to suit every sleep preference and budget for a comfortable bed you'll never want to leave.
There is a reason why Sealy is the leading provider of quality beds in New Zealand. We specialise in providing premium, comfortable beds for a sleep experience unlike any other, featuring exclusive Posturepedic technology designed in conjunction with leading Orthopaedic specialists.
Our carefully tailored bed selector tool is designed by sleep experts to pair you with the perfect Sealy match. Greet each day feeling well-rested with a comfortable bed that provides the right support and aligns with your body perfectly.
The best bed I have ever slept on, I slept at a friends beach house a couple of years ago and had the best nights sleep, consequently as soon as I could put my bed (fairly new) at the Bach I did and have never been more pleased. Service and delivery exceptional.
Sealy Posturepedic Crown Jewel
We love our new bed! The perfect combination of support and comfort. We have the best sleeps we have ever had. When we go away the thing we are most looking forward to when returning home is sleeping in our bed!
Sealy Posturepedic Exquisite
Sealy Posturepedic Elevate
Great looking bed, feels and looks well made and even better to sleep on. Four nights into it and we are both sleeping more comfortably but also not waking with an aching back! Highly recommended. Thank you Sealy!
Sealy Posturepedic Elevate Ultra
We have the extra firm Elevate Ultra bed, love my bed, my previous bed caused lower back problems for both me and my partner, to the point I found it hard to walk. Then purchased the extra firm Sealy from Harvey Norman and with in a week my back issues subsided. Thanks Sealy for my great bed and my new health.
Sealy Posturepedic Elevate Ultra
Very happy with my purchase, feel completely different in the morning after a good night sleep. The products are well made to suit all age group including people with back pain issues as it is designed to suit that also.
Sealy Posturepedic Exquisite
I purchased an Exquisite Balmoral Ultra Plush, the bed is fantastic. I have never slept so well.
Sealy Posturepedic Exquisite
We have purchased 2 of these beds as replacements for some very old ones. These beds are beautiful to sleep on and we both get a magnificent nights sleep.
Sealy Posturepedic Elevate
Fantastic improvement on my old bed , have had the best nights sleep since it arrived !
We absolutely love our Sealy. It somehow feels firm yet soft, unlike any bed I've ever slept in. We're always recommending it to friends and family.
Sealy Posturepedic Exquisite
So comfortable, we purchased this bed for my teenage son, and he absolutely loves it.
Love love love this mattress, so comfortable, soft but supportive, a truely restful nights sleep, would highly recommend.
Sealy Posturepedic Elevate Ultra
Very comfortable and no back pain!
Love it!! So comfortable and still thrilled with our purchase at the end of 2019. Such a treat having a stunning bed and better yet being able to support BCNZ. You guys are awesome Sealy!!
Sealy Posturepedic Exquisite
Fantastic mattress, highly recommend.
Sealy Posturepedic Elevate Ultra
We're really enjoying our King size Elevate Ultra mattress. It's medium firmness but has just the right amount of soft comfort that makes for an easy sleep.
Sealy Posturepedic Elevate Ultra
I have had my mattress and base for 20 years and it is still very comfy
We purchased our first Sealy bed four years ago and wouldn't buy another brand. Everyone in the family now enjoys a restful and well supported sleep in our Sealy beds. Would highly recommend purchasing a Sealy bed and love that the factory is based in Auckland providing jobs to Kiwi families.
Sealy Posturepedic Exquisite
This bed is the best we have ever had. From the very first night we had it both my wife & I had a great nights sleep. I also spend 160 nights a year in hotels, on a wide range bed product and our Crown Jewel bed is the best bed I have slept on.
Sealy Posturepedic Crown Jewel
We couldn't be happier with the Sealy Melrose bed we have recently purchased for our teenage son. It is luxurious & he loves it. So much so we fear it will make it even more difficult to get him out of bed in the mornings!! The service we received was top notch & they went out of their way to accomodate us in a timely fashion. Based on our experience I would highly recommend Sealy & the Melrose bed.
They say buy the best bed and shoes, because if you are not in one you're in the other. So I purchased the best, sealy crown jewel. Ultra comfortable, supportive and luxurious. My sleep tracker confirms I'm getting double the amount of deep sleep. I wake up refreshed, no aches or pains. Totally the best investment ever. Five stars all the way.
Sealy Posturepedic Crown Jewel
Amazing comfort and back support - I look forward to my amazing night's sleep every day.
Sealy Posturepedic Elevate
I love my new Sealy bed. I used to wake up with and experience joint pain throughout the day but since getting our new bed I am finally pain free. It is so comfortable and supportive I highly recommend it.
Sealy Posturepedic Exquisite
We have the inspire plush with drawers and the bed is fantastic! Super comfy and the extra drawer space is great. Purchasing and delivering was super easy!! Highly recommend!
Usually when I set expectations high for a new product I am happy for the expectations to be met, but in the case our new Crown Jewel bed it is difficult to put in to words how great it truly is... and what an over achiever when it comes to exceeding expectations. We have never slept so good, in any position. The only downside is our kids want to upgrade their beds to Crown Jewel's now, but at least this will keep them out of ours!
Sealy Posturepedic Crown Jewel
Very comfortable, best bed we have ever owned! Highly recommend!
Sealy Posturepedic Elevate Ultra
Excellent service, communication and follow up. An exceptional bed which lives up to our expectations.
Sealy Posturepedic Crown Jewel
Fantastic beds. Excellent king singles for kids.
Soft and luxurious yet firm enough to provide good support. Should have replaced the old mattress years ago
A quality product that is soooo comfortable.
Sealy Posturepedic Crown Jewel
We purchased 2 only Parkhurst firm queen beds for our daughters in December 2021. The girls love their new beds. This is a good quality product and the customer service was exceptional. Thank you Sealy.
We have just recently purchased several Sealy beds and we are very happy with them, very comfy and great service from the team at Sealy.
Sleep has been a struggle in recent years so when we decided to get a new bed, we knew it had to be an 'investment' in our wellbeing more than a transaction. Since we have purchased the Crown Jewel we have not had a bad night.
Sealy Posturepedic Crown Jewel
More than happy with purchase. Finally getting a comfortable sound sleep.
Sealy Posturepedic Crown Jewel
We have purchased 5 Sealy beds. We received fantastic service and our beds are divine. We are all so happy with them. Highly recommend.
Sealy Posturepedic Exquisite
Very nice comfortable bed
The mattresses are really comfy and high quality. We bought them for our children but they are also comfy for an adult to sleep on. Excellent customer service too.
I love getting into my Sealy Advantage bed every night.